ABOUT US
Charm Eatery and Bar offers authentic Thai food inspired by the chef's childhood and recipes inherited from his grandma home-cooked meals. With a fine selection of local ingredients from all around Thailand, the chef has also add a flavourful, Thai twist to selected western dishes, which will leave your taste bud in awe. Here, we believe that good food brings joy and people together to enjoy the simple blessings of life.
Charm Eatery and Bar now has 3 signature modern Thai-inspired branches in Thailand as follows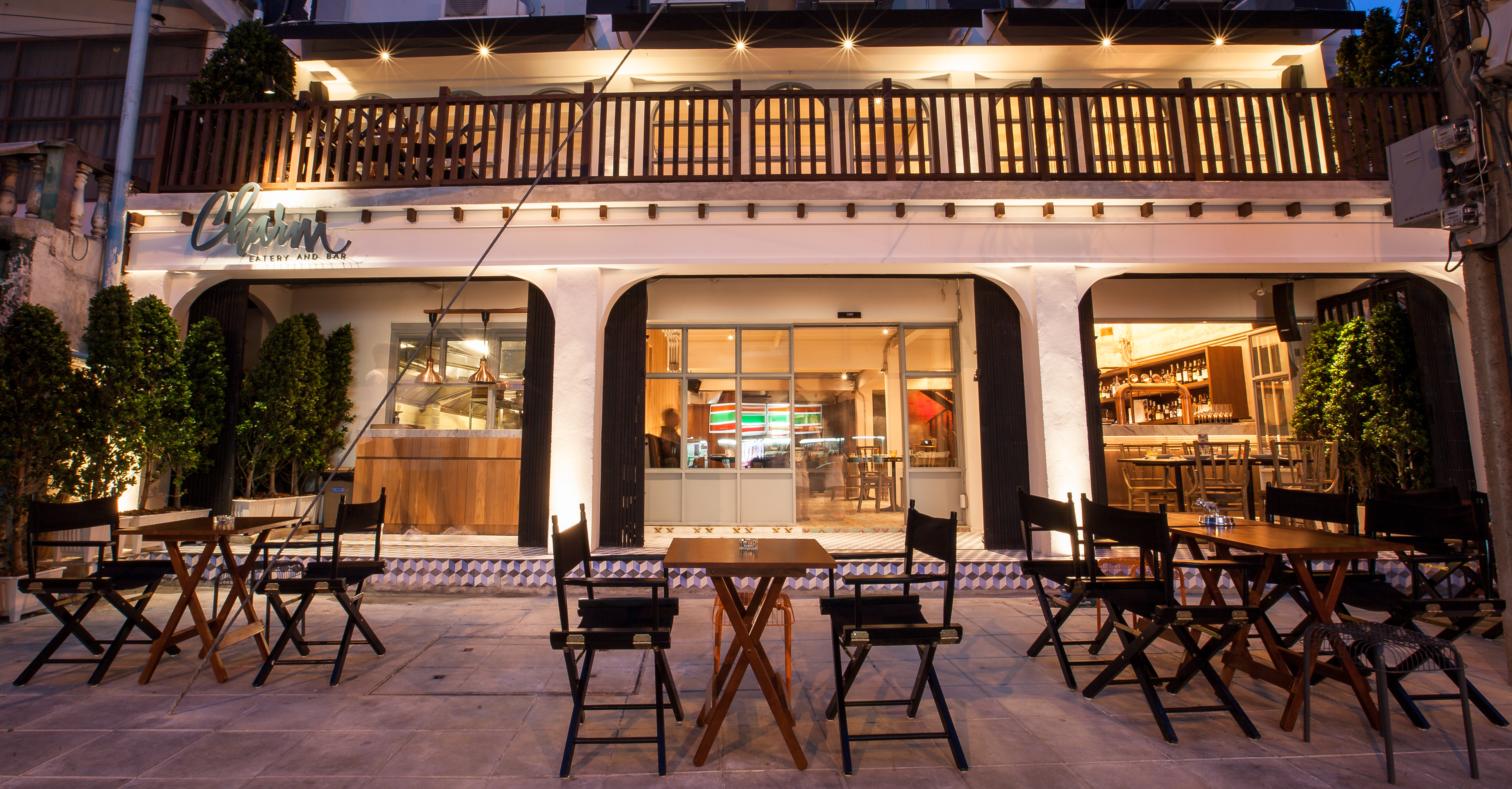 Sathorn12
CHARM IN THE CITY! The original first branch, serving impeccable dishes and drinks, with live bands to entertain all night long.

Koh Samui
CHARM ON VACATION! Located next to the entrance of the renowned Big Buddha Temple. This branch boasts a beautiful beach vibe with the most picturesque sunset sea view on Samui Island.

Ratchakru
A NEW CHARM! The most recent branch serving our classic dishes and drinks with a fresh new kick and of course, live music.
---
Engine by